Hair Trend number 1

EMBELLISHED PARTS: From the gold leaf hair trend to the perfect braided center part, the great divide is finally getting some love. Expect to see a flurry of new ways to embellish both our side and center parts making them the pièce de résistance of our hairstyles.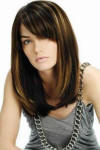 Hair Trend number 2

THE EVERLASTING LOB: Its universally-flattering, low-maintenance appeal is just too good to pass up. Give it an of-the-moment remix with choppy texture.


Hair Trend number 3

BOYISH BROW SPROUTS: Due in no small part to the release of Glossier's genius Boy Brow pomade, sprouts (the hairs that stick up and out at the beginning of the brow) will be brushed up in 2016. Yet another secret to the sneaky no-makeup makeup look, the flyaway hairs are inherently youthful to boot.

Hair Trend number 4

THE TWIST: The twist, like this one from Public School Spring 2016 = the new braid. And for those who are, ahem, braid-challenged, rest assured that it's much easier to achieve, as you merely have to divide a ponytail in half and twist the sections around each other.


Hair Trend number 5

The Bob: Wendi & Kim, founders of curly brand Mixed Chicks hair products, nodded to this classic shape that endures peaks and valleys when it comes to popularity. "The bob will be the biggest trend," they tell me, pointing out that the cut's malleability is the reason it never really goes out of style. "With this classic cut, you can enjoy the versatility of your texture by wearing it tightly coiled, wavy, or bone straight."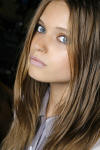 Hair Trend number 6

Natural Hair Hues: Say goodbye to colors like hot pink and green for 2016," she says. "Bright or artificial-looking hair colors will be a blast from the past next year. Natural-looking hair color will be the new, big thing instead, as trends will be all about natural and healthy-looking hair."

Hair Trend number 7

"Braid Made" Waves: I always fake waves by washing my hair, braiding it while wet, sleeping in it, and shaking it out in the morning. That type of texture is going to be big in 2016. "Who isn't in love with the beautiful textures that we get when we've slept in our braids, then unravel them in the morning, especially those with finer hair? Of course, if you don't have the patience to wait until morning, you can always set the braid texture in faster with a light sprits of hair spray and a quick once over with the T3 SinglePass 2 Styling Iron."

Hair Trend number 9

Curls: expert stylist and owner of As You Wish Studio Salon, predicts a 2016 with loads of curls. "Enhancing and embracing natural hair texture with curls and waves," Solano predicts. "This might mean using different products, such as learning to use diffusers or using different sets to air dry. This also includes using different size rods and learning new ways to curl the hair so it looks effortless."

Hair Trend number 10

Bang: new season hairstyles are all about modern and futuristic styles with sharp and geometric edges so if you are not afraid of experimenting with your image, you should definitely opt for blunt bang hairstyle. Furthermore, blunt bang will be a gorgeous complement to both short and super long hairstyle.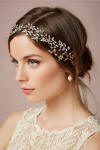 Hair Accessories

Hair accessories, like sprinkles of ironed-in gold stars, were big during 2015 prom season and beyond. Thanks to products like Charmsies, hair jewelry will continue to dominate. Solano says, "Hair accessories are big. Colorful, gold even bold ones... in different unexpected areas." Part Art lets you dress up your part with bling. There are also hair tattoos, like the one Kylie Jenner tried earlier this fall.

2016 is the year of long hair

The "Wob": "Although 2016 will be all about individuality when it comes to hair, the dominant hair trend you will see in 2016 is the 'wob' or wavy bob." Lots of length. He continues, "2015 was the year of short hair. Now, women will let their hair grow out to graze their shoulders and collar bones for a longer and sophisticated style. They will tend to gravitate towards a textured, lived-in look because it is easily achieved and is a great look for day and night."